Events
Greenville Christian Live and Silent Auction: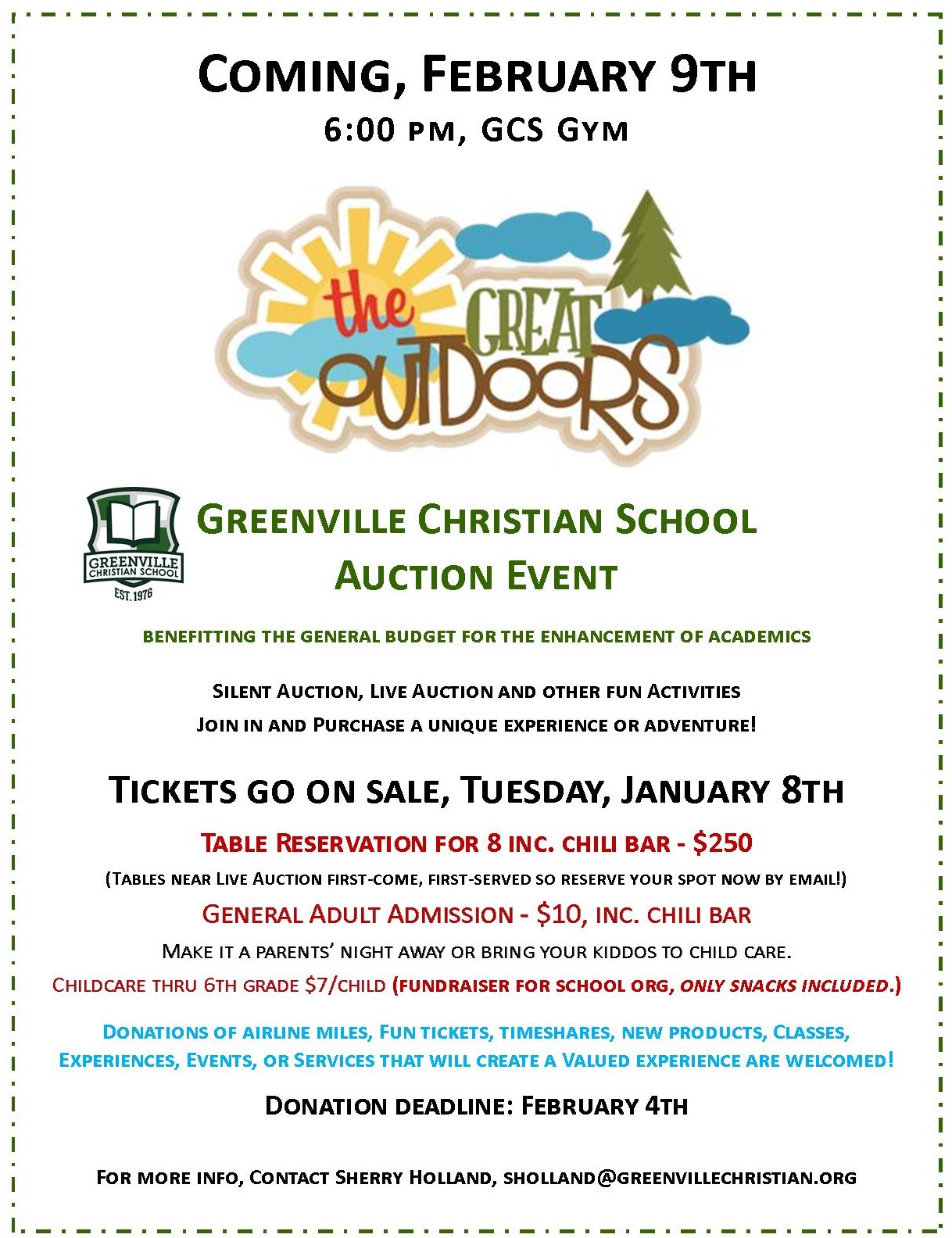 Eagles Arise Ladies Prayer Group
First Thursdays from 1:00-3:00. Everyone welcome! Meetings are held in the conference room. For more information, email sholland@greenvillechristian.org
February 7th in Mr. Bowers Office
March 7th
April 4th
May 2nd
Kona Ice Schedule
Proceeds from Kona Ice sales go toward building the multi-purpose area in the back of the Elementary building.
March 5th
April 2nd
May 7th
Coke Float Fridays
Sponsored by the Student Council
$2.00 per float, can be purchased after lunch.
Coke & Root Beer floats available.
February 1st
March 1st
April 5th
May 3rd
Doughnut Day
Sponsored by the Student Council
$1.00 per doughnut, can be purchased during fruit break
January 18th
February 8th
March 8th
April12th
May 10th