80's Baby, 5K Run!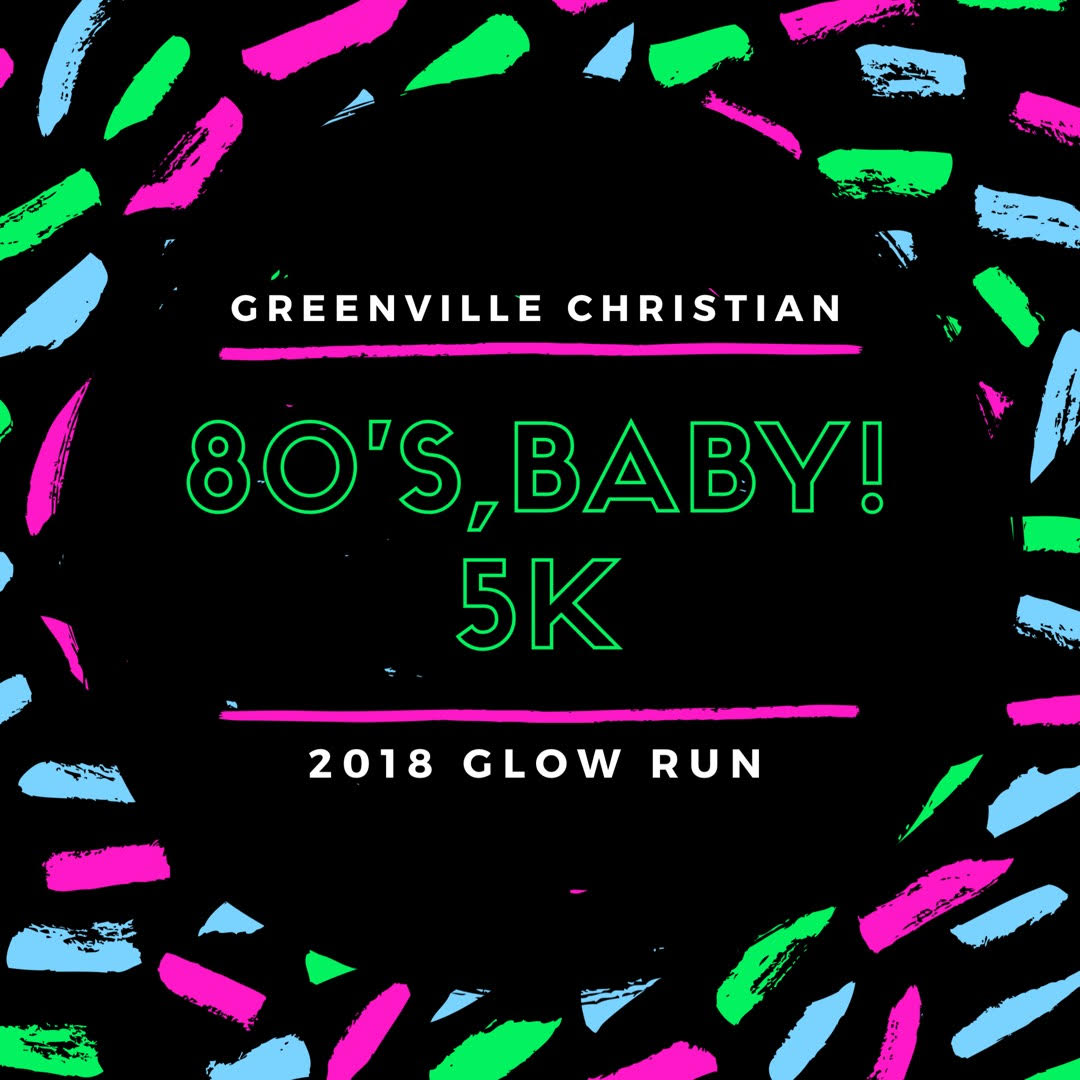 80's, Baby 5K
When: Saturday, April 21st, 2018
5:45 pm- sign in and T-shirts
7:00 pm- race line up
7:15 pm- race begin
Kids mile race will be the first mile of the 5K
8:15 pm - Glow Party
5K Event hosted by EagleNation Student Council

Where: Greenville Christian School
8420 Jack Finney Blvd. Greenville, TX 75402
Route will stay on campus grounds
Theme: It's the 80's, Baby so bust out the leg warmers, the scrunchies, and all your neon! We are putting on an 80's-themed neon glow-in-the dark 5K fun run and after party!!
Party: Fun Glow-in-the-Dark family activities
Snacks: Water before, during and after the race
Lemonade, fruit, popsicles and granola bars provided after race
Concessions available at the Glow Party
Bring: Flashlights and/or headlamps!!
Safety: Sun will set during the race, and the course will be outlined by glow lights on the ground. The terrain may be rough, so please take caution and bring your personal light for the pathway.